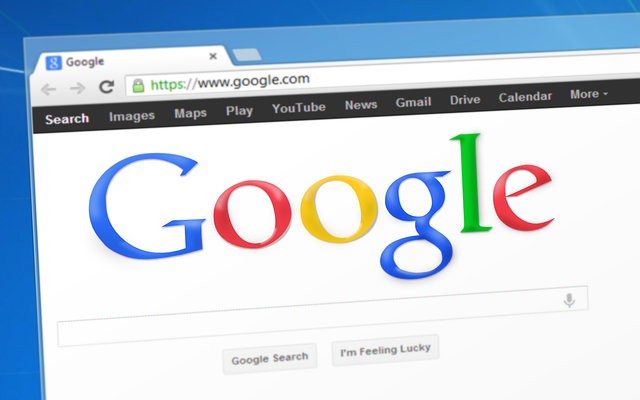 Google Search and Display Ads are one of the most effective ways of advertising.  

 Increase the digital strength of your business, organisation, cause or project. 

Attract new customers


Maximise sales revenue


Build your brand image


Reduce advertising costs


Increase purchase frequency



Retain Customer Loyalty
The campaigns are targeted and is pay per click (PPC) so you only pay if someone clicks on your ad. Stay in control of your budget. Start and stop your ads at any time!
✔ Send more traffic to websites
✔ Receive more phone calls
✔ Receive text messages
✔ Increase store visits
✔ Increase brand awareness 
---

Where can the Ads show?
✔ Google Search Network

✔ Google Display Network
✔ YouTube
✔ Gmail
✔ Mobile Apps
---

Audience Targeting
Target your desired audience. Google Ads can be heavily targeted towards a particular audience.
Show your ads to people who are actively searching for what you have to offer in the locations that you specify.

Targeting Options For Your Ad: 
✔ Keywords
✔ Locations
✔ Gender
✔ Age Group
✔ Salary Range
✔ Industry

✔ Languages
✔ Interests
✔ Device Type
✔ Remarketing
✔ Websites
✔ Topics 
---

 How Does Google Ads Work?

Google runs a keywords auction to decide which ads to show & the position the ad will show in. 


Bids are placed by advertisors for the keywords. These keywords are words and phrases which will cause your ad to show. The bid amount is what you are willing to pay if someone clicks on your ad.

The Ads are ranked and the highest ranking Ad gets the best position when the ads are shown.

The Ad Rank is based on a combination of factors and not just the bid amount. This means that the highest bidders don't always win the top spots!


A higher Ad Rank can also mean a lower cost per click. Having a better Ad Rank will secure a higher position for your ad. Your Ad will show more frequently and cost you less per click.


We understand the ranking system well. We will use our knowledge to save you money by staying within your budget and get the best outcomes for your Ads. 
---


Cost of Google Ads

There are 2 main costs when running ads on Google:


Management Fee - charged by us. Includes the full management of your Ads Account.

Our management fees are very competitive and unlike other ad agencies we don't take a percentage of your Ads Spend. 

Standard Management Inclusions:



✔

Ads Set-up


✔

Keywords Management


✔

Bids Management


✔

Budget Management


✔

Periodical Reporting


✔

Expert Analysis


✔

Competitor Checks



Ads Spend - charged by Google. This is the total amount you wish to spend on the ads.

Unlike our competitors, there is no minimum spend requirement.

You can start with any amount you are comfortable with.

You can also run your ads for less then 30 days, or only on specific days in the 30 day period.  

Example: Run 1 Ad at daily budget of $5 for 30 days = $150 Ad Spend.    


ZERO On-Boarding Fee
There is no on-boarding or registration fee which is a common fee charged by some agencies. On-boarding fees can run into several hundred dollars. Save the extra fee and use it for your Ads Spend instead!
---
Search Ads
Show your ad in the search results page of Google and Google's Search Network.
Your ad will show when someone searches for a keyword or phrase which will trigger your ad.
Search Ads can also show in the Display Network. 


By default Google can show 8 Ads on the search results page:

1) 4 Ads above the search results

2) 4 Ads below the search results


Ads with higher ranks will get the top positions and appear on Desktops and Mobiles.

---

 
Google Search Ads as seen on a Desktop PCs and most Tablets:



---
Google Search Ads as seen on Mobiles:


---
Display Ads
Your image ads will show to people who are searching for or interested in what you are offering.
Display ads show on Google Display Network which includes thousands of popular websites. Display ads also show in Gmail, YouTube and Mobile Apps. 
Just like Search Ads, Display Ads appear differently for Desktops and mobiles too.

Display ads are perfect for conversions or promotion & increasing general awareness.

 Examples of Display Ads for Mobile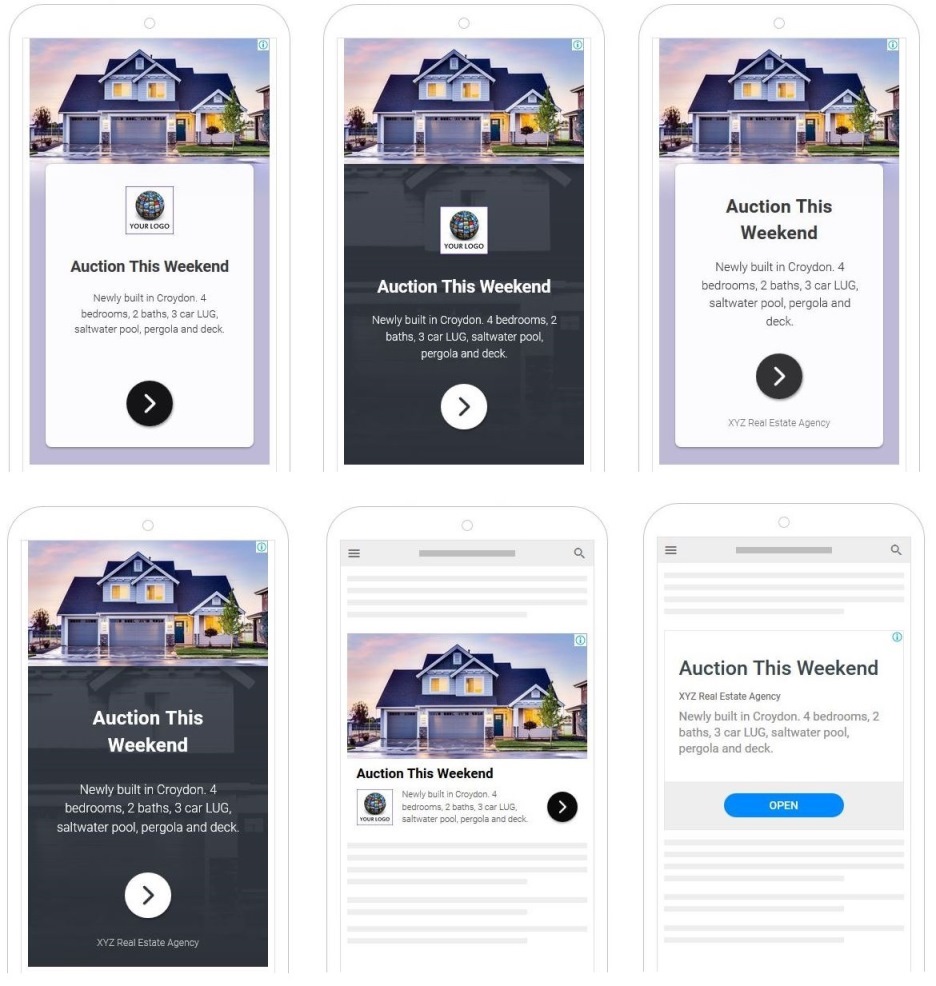 ---
 Examples of Display Ads for Desktop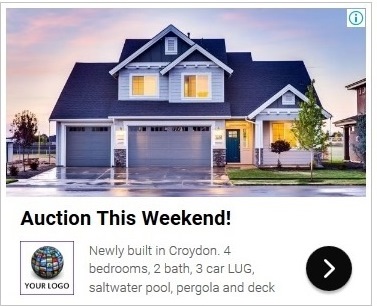 ---
Contact us today to advertise on Google and get the ultimate edge over your competitors, we look forward to taking you online!
 Send us an Instant Message